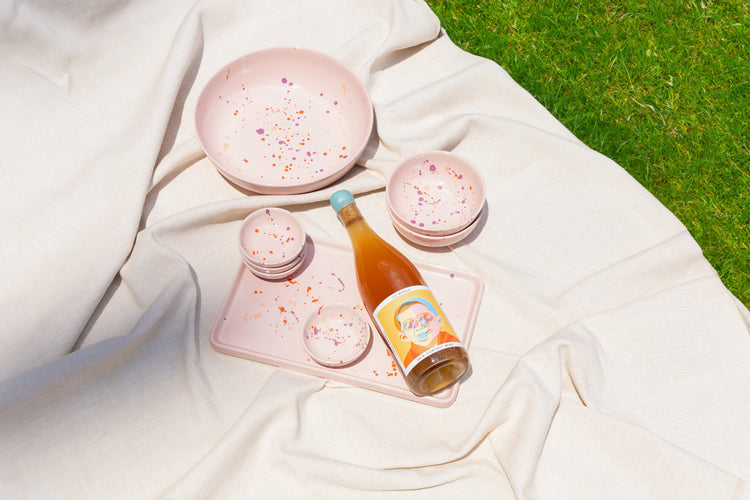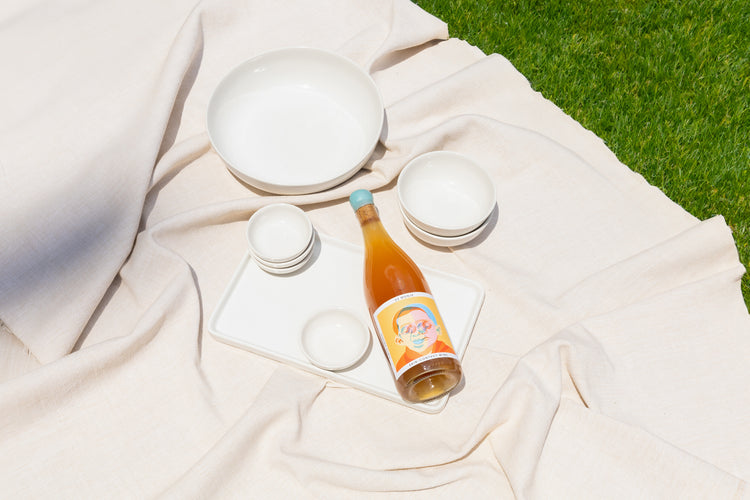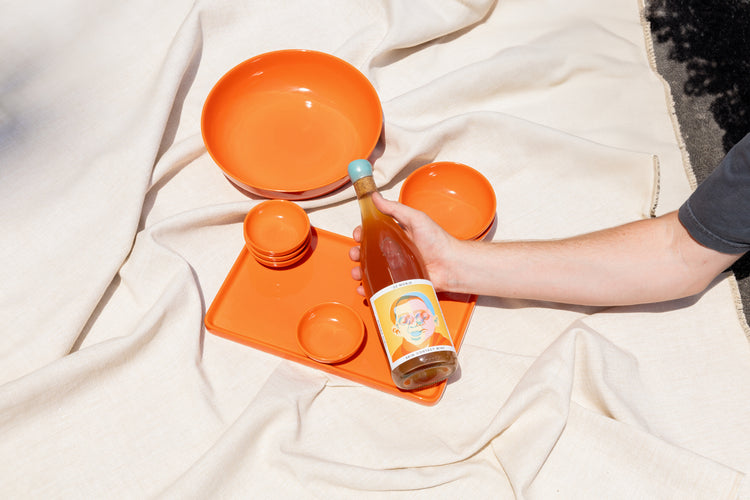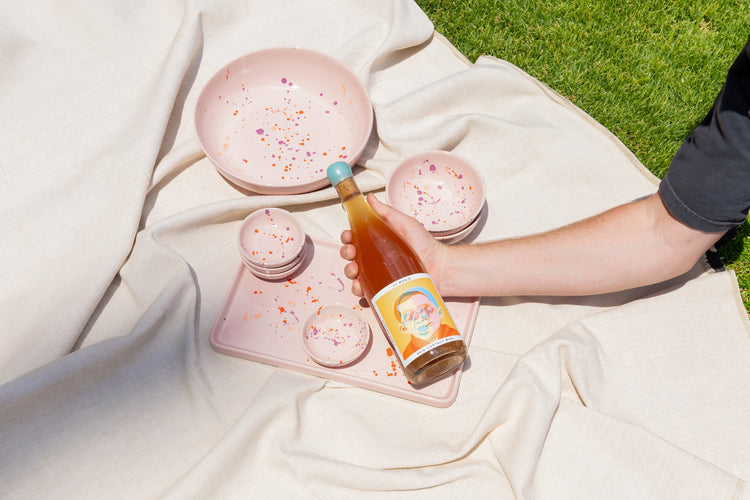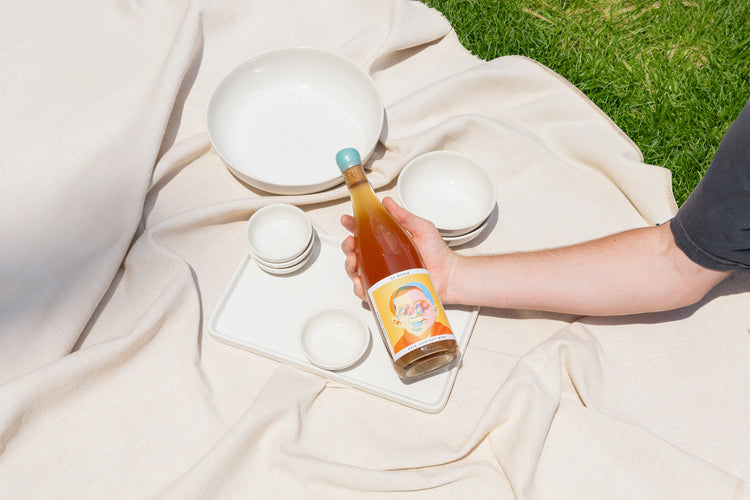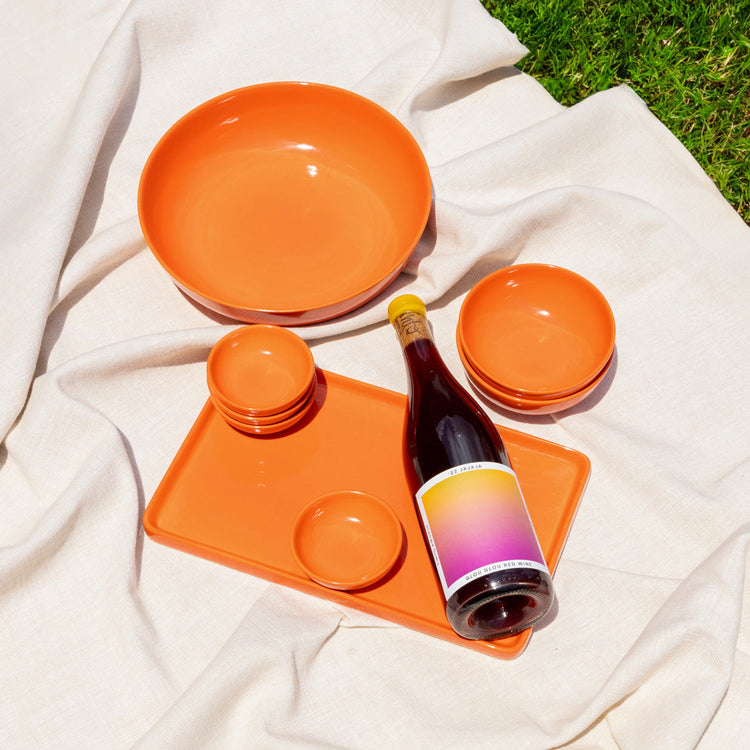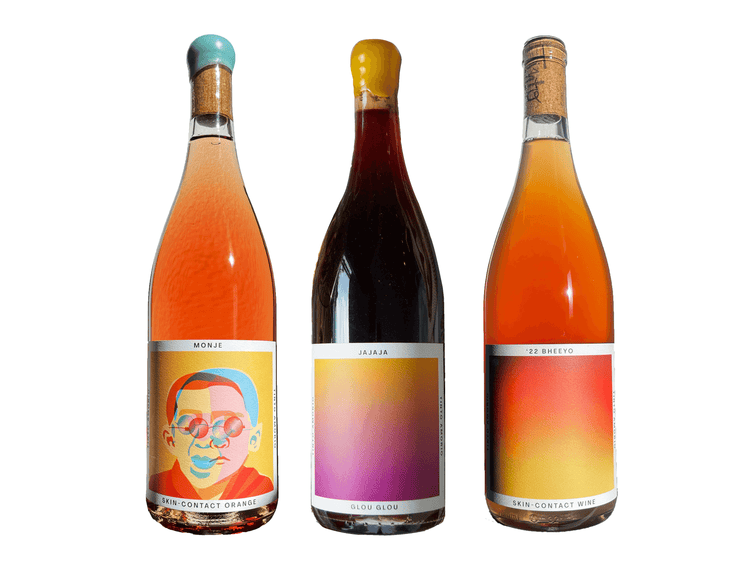 Happy Hour in Box
🍹🌼 Happy Hour in a Box - is a limited edition full ceramics set from Felt+Fat in collaboration with Tinto Amorio. It includes a large tray, four spice bowls, a share bowl (perfect for BBQ), two dessert bowls (exactly what you need for your favorite ice cream), and our 3-bottle natural wine sampler all for 15% off.

Low sulfites

Vegan

Dry, 0g Sugar
We have you covered from coast to coast.
Meet the brand new bundle with Tinto Amorio and Felt+Fat, our favorite cermaics producer on the east coast. Perfect for every occasion throughout the summer season and designed to give you everything you need to host the perfect party. Available in persimmon, la dolce vita, and milk - just add food (optional), friends (required) and you're set.

Felt+Fat is a ceramic design studio and manufacturer based in Philadelphia, PA. They started their journey back in 2013 by creating dishes for some of the finest chefs in the country. They make everything from the ground up using domestically sourced materials to deliver you sustainable tableware for your every day. 
Partnering with Felt+Fat was a no-brainer - their commitment to design, craft, sustainability, domestic manufacturing and mission driven approach to business are perfectly aligned with Tinto's. Cheers!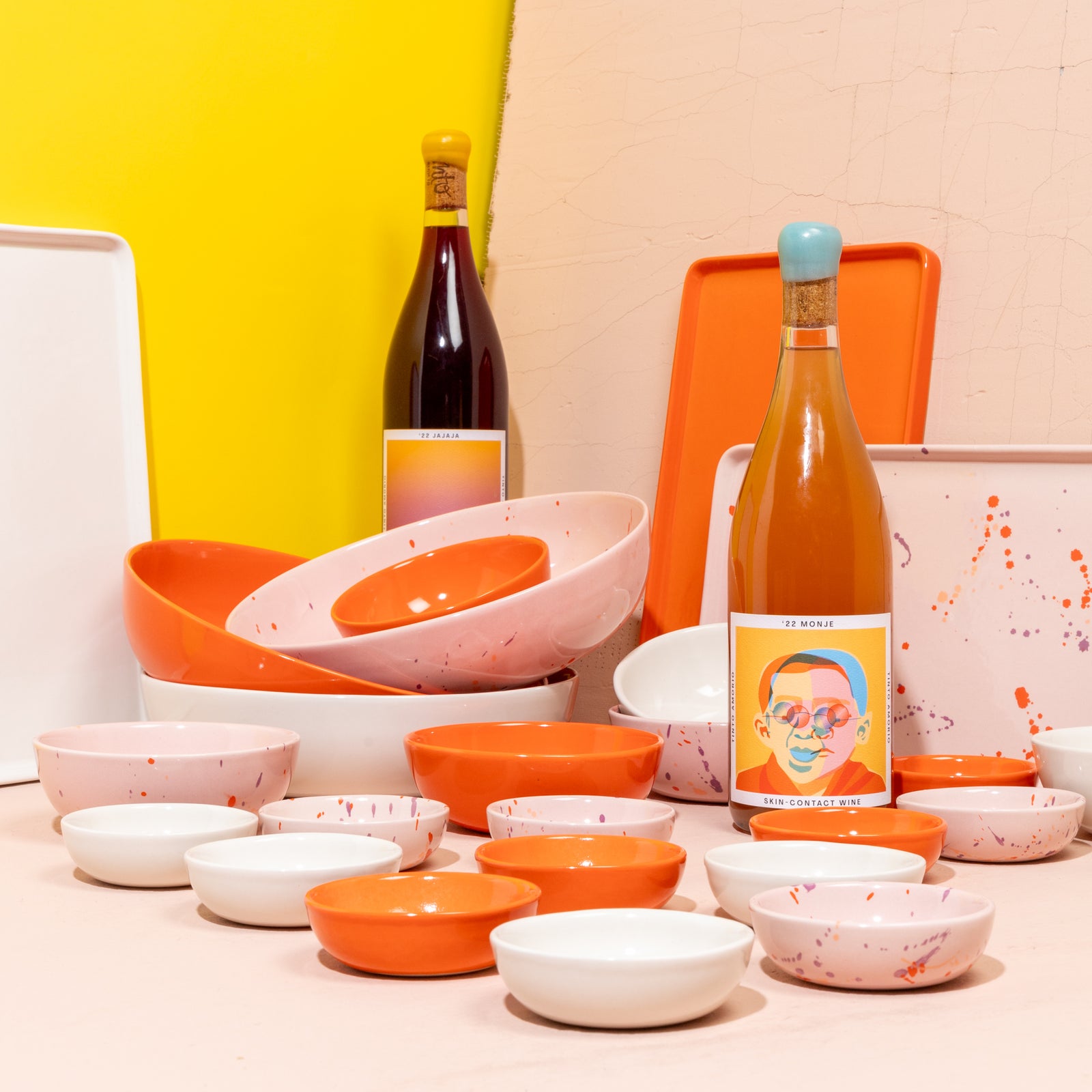 Are you 21 or older?
Before we let you in, you must be of legal drinking age to purchase any Tinto products.