The Top 6 Wine Producing Countries on Earth
Anish Patel @ 2022-03-21 05:34:59 -0700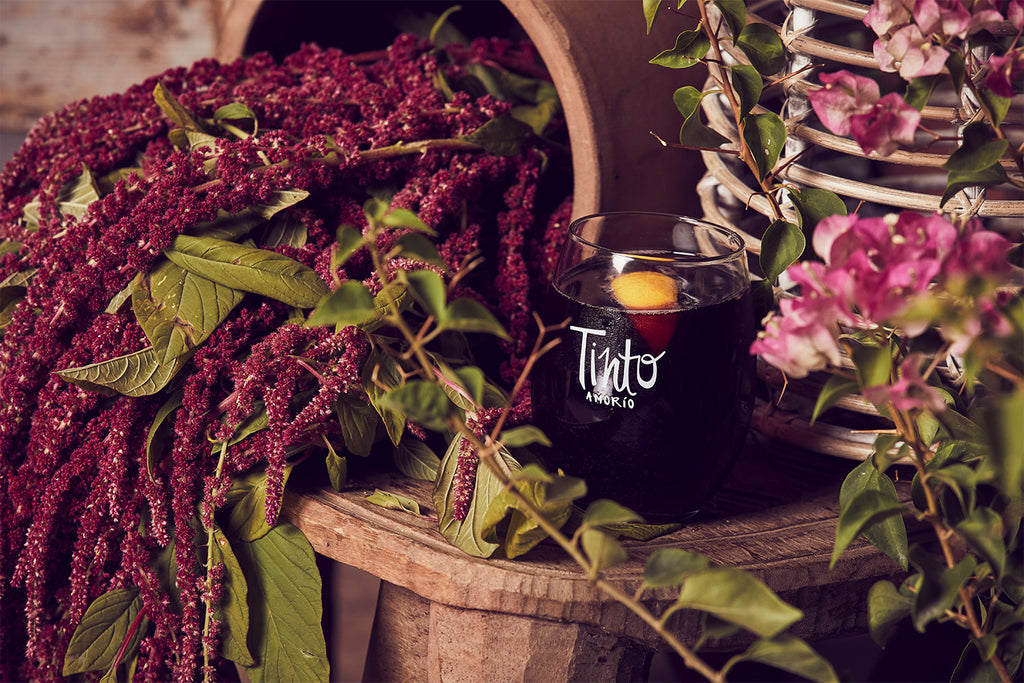 Wine is older than our ability to document ourselves. Some of the first traces of winemaking are clay fermentation jars from regions that still produce wine today. Humans love wine, and they've loved it since the dawn of civilization. Despite all our differences, there's one thing that we can all agree on: everybody needs a little wine from time to time.
The earliest evidence of winemaking comes from Georgia in 6,000 B.C. Greeks and Romans embraced winemaking wholeheartedly, bringing the vine to Italy and France. There, it took root — literally — and spread to other parts of the globe.
Since then, winemaking has become a pillar of cultures all over the world. However, a handful of countries have maintained their status as benchmark regions, producing most of the world's wine. 
Let's take a look at the top six wine-producing countries on Earth and shine a spotlight on some smaller notable regions as well. 
6 Best Wine-Producing Countries
Most of the leading wine-producing countries are European, but some New World regions have managed to stay on the heels of the Old World.
First Up: Italy
Italy is currently the largest wine-producing country in the world. Are you surprised? Probably not.
Over the years, France and Italy have gone back and forth between first and second place. For the moment, though, Italy holds the gold medal. 
About one-third of the wines produced in the entire world come from Italy. Winemaking here predates even the Greeks, dating back to the 8th century B.C. However, when the Greeks arrived, they brought new winemaking techniques, and so did the Romans. In fact, the Romans invented barrel-aging, which is now a signature winemaking technique. 
Some of Italy's most famous bottles come from Tuscany and Veneto. Tuscany is devoted exclusively to the growth of Sangiovese, a grape that has the potential to age for decades. Over time, Sangiovese grapes develop complex notes of cherry, wild herbs, iron, and smoke. 
Sangiovese also makes a lovely table wine. Chianti, Chianti Classico, Chianti Classico Riserva, and Brunello di Montalcino are all made from this grape. 
Veneto is home to both Pinot Grigio and Prosecco. Pinot Grigio is a neutral, white grape that makes an excellent companion to seafood. On the other hand, Prosecco is a sparkling wine that grew in popularity over the last decade. Prosecco is fruity, floral, and more affordable than Champagne.
Second Place: France
In 2014, France held the number one spot in the winemaking ranks. At the moment, though, France is the second-largest wine-producing country in the world. 
The first Roman province outside of Italy was in Southern France. It was named Provence, and today the region is known for its delicate, aromatic style of rosé. Eventually, the Romans started planting vines further north and west, setting the foundation for a market that is still wildly successful today. 
Some of the most famed French wines garner a high price tag, but plenty of smaller regions make affordable wine that can easily compete with the greats. Some of the more notable areas in France include Bordeaux, Bourgogne, and Champagne. 
Bordeaux is famous for its robust red wine that typically needs years in the cellar before it's ready to drink. However, Bordeaux also makes dry and sweet white wine. Its dry white wine is made from Sauvignon Blanc. 
Bourgogne, across the country, is the original region for Pinot Noir, but it also makes renowned white wines from Chardonnay. Here, you'll find the most expensive Pinot Noir in the world. 
Champagne, of course, needs no introduction. This region's sparkling wine is well-known for its toasty notes and intense effervescence. However, you might not know that in the Middle Ages, the wine coming out of Champagne was dry and still. The Champagne we know today is drastically different — and came about almost by accident.
Third Place: Spain
Nobody's coming for Spain's seat. 
While Italy and France have danced back and forth, Spain has sat comfortably on the throne as the third-largest wine-producing country in the world for ages.
Historians believe that viticulture in Spain is almost as old as it is in Georgia. However, the earliest hard evidence comes from the Phoenicians in 1,100 B.C. Spain saw its rise to fame when a vine-destroying disease called phylloxera devastated many European vineyards. 
France took the hardest hit from this blight, which rots the vine, killing it completely.
Spain didn't suffer from phylloxera nearly as much, so French vignerons took their vines and their wisdom to Spain in hopes of preserving their trade. They shared everything they knew about making great wine with Spanish vignerons and even introduced new varietals to them. 
The most famous region in Spain is Rioja. This is where Tempranillo grows and is sometimes blended with Garnacha to make a big, bold red wine with flavors of strawberry, blackberry, vanilla, and cedar. 
The red wines of Rioja are made in several styles of quality, from a glass of delicious table wine to an agreeable, complex fine wine with notes of mushroom and leather. 
Spain is also home to Albariño, a citrusy, salty white that pairs perfectly with seafood, and Sherry. Sherry is a fortified wine made in both dry and sweet styles, taking on notes of walnut, prunes, raisins, and biscuit. 
Fourth Place: The United States
Wine first made it to the US in the 18th century.
Spanish missionaries brought the grapevine to California so that priests could use wine for mass. However, it wasn't until the 1970s that California received any attention for its wine. Today, California alone is the 4th largest wine producer in the world, making about 90% of the wine in the U.S. 
That's pretty impressive! 
California is best known for its buttery Chardonnays and its big, jammy reds made from Cabernet Sauvignon. Unlike their French counterparts, the Cabs coming out of California are fruitier, bigger-bodied, and higher in alcohol, with more oaky flavors like chocolate, caramel, and coconut. 
Oregon and Washington produce phenomenal wines as well. Oregon has a reputation for making Pinot Noir that Bourgogne-lovers would approve. You may be surprised to know that New York, Pennsylvania, Ohio, Virginia, Kentucky, and many other U.S. states all make wine, too.
Fifth Place: Australia
Just like the U.S., importers brought vine cuttings to Australia in the 18th century. Since then, winemakers in Australia have practiced their craft and wowed wine-lovers around the globe. 
The most famous wine export from Australia is Shiraz. Shiraz is known as Syrah everywhere else in the world. However, it's fitting that the Aussies have their own name for it — they've got their own unique take on this timeless wine.
Australia's warm climate lends itself to Shiraz that is jammy, full-bodied, and high in alcohol with notes of black fruit with a spicy, peppery finish that you can't miss. Australia also makes Cabernet Sauvignon, Chardonnay, and Riesling that have made it to international shelves.
Sixth Place: Argentina
Argentina is known for its high-altitude wines. The country's vineyards are all located in the foothills of the Andes Mountains. 
The altitude of the Andes creates the perfect environment for a grape to ripen: cool nights and sunny, warm days. The cool nights allow the grapes to retain their freshness, and the warm days give them a chance to develop their signature flavors. 
Argentina's star grape is Malbec. Malbec is native to Southern France and was once one of the main grapes of Bordeaux. However, in the 1950s, a nasty cold snap wiped Malbec out of Bordeaux and was replaced with Merlot. 
To combat the cold, winemakers imported Malbec to Argentina, where they found that the climate helped them produce wines with striking character. Argentinian Malbec often has notes of blackberry, plum, vanilla, clove, and game. 
Argentina also makes extraordinary Cabernet Sauvignon, Cabernet Franc, and an aromatic white wine called Torrontes that you don't want to miss.
Don't Miss These Other Top Wine Producers
The top six wine-producing companies are incredible in their own right, but many smaller regions are making wine that is just as impressive. 
German Wine
Germany is the tenth-largest wine producer in the world, producing around 10 million hectoliters a year. The European nation is known for its Riesling, which comes in dry, off-dry, and sweet styles. The Germans also produce Muller-Thurgau (accent) and Pinot Gris. 
Chilean Wine
Chile lies on the other side of the Andes Mountains and also produces unique wines. Chile's most famous grape is Carmenere (accent), a velvety, rich red that can be quite herbaceous and spicy. The nation also produces Sauvignon Blanc and Chardonnay. 
New Zealand Wine
Speaking of Sauvignon Blanc, New Zealand is a small nation that has made quite an impact on the wine trade. The cool climate of Marlborough is perfect for delicious fruity whites with pronounced flavors of peach, passionfruit, and bell pepper.
South African Wine
South Africa is also a major wine producer. The country's winemaking industry's epicenter is in Cape Town, the city after which its famous Cape Blends are named.
Cape Blends are red wines made with Pinotage, a grape that was created specifically for South Africa. It is often blended with Cabernet Sauvignon and Merlot to create a bold, jammy wine with notes of cherry and fig. South Africa also makes fruity, sometimes oaky Chenin Blanc. 
Phenomenal Wines Come From Everywhere
The leading wine producers of the world are your go-to's for delicious new bottles to try.
However, some of the world's lesser-known winemaking regions are just as noteworthy as the more popular wine hotspots. In addition to the countries listed above, nations like Hungary, Slovenia, and Georgia all make outstanding wine at an affordable price. Check out your local wine shops and ask them where the more esoteric shelves are. Poke around, try something new! 
If you love natural wine, try Tinto de Verano, a Spanish wine cocktail made with natural ingredients, served in a can.