8 Signature Drinks for Wedding Celebrations
Anish Patel @ 2022-04-19 12:43:07 -0700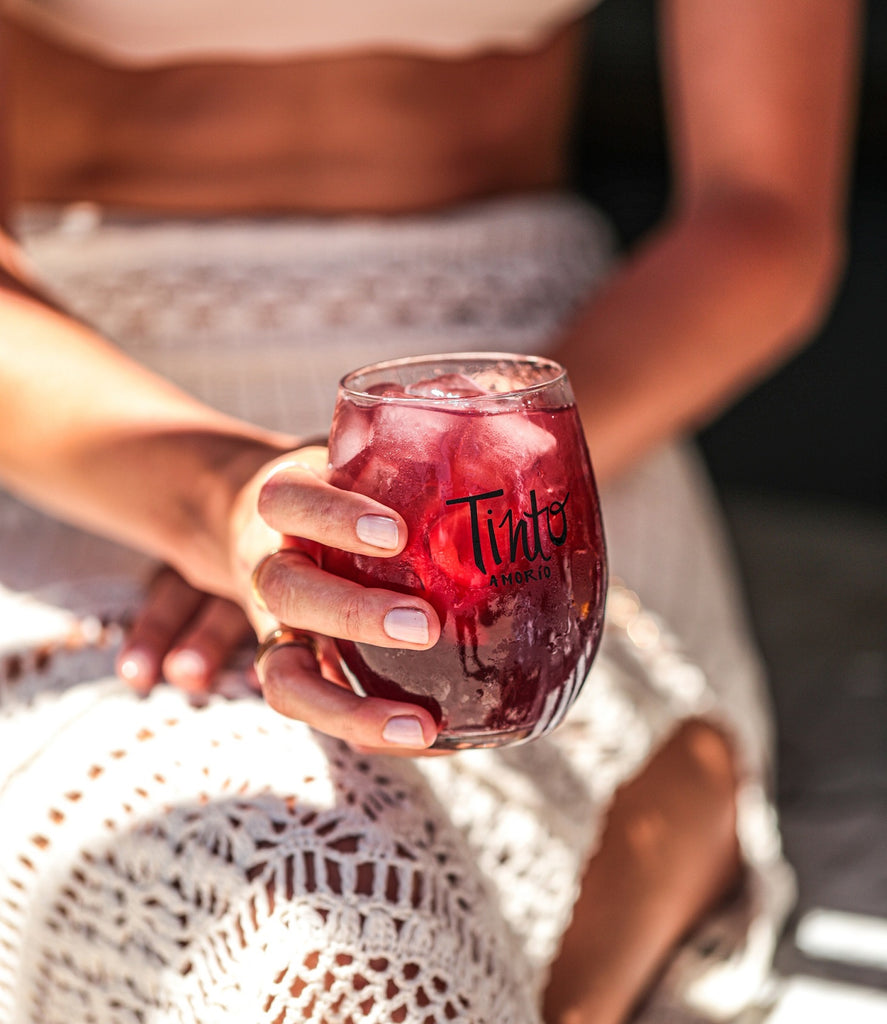 Adding a signature drink to your wedding menu is a great way to make the night even more memorable. By customizing your menu, even with a small touch, you can make your guests feel like they're participating in the story of your relationship. 
There are many different routes you can take to create a signature drink. You can keep it simple by renaming a classic cocktail to match the theme of your wedding. Alternatively, you can put a twist on a traditional drink. For another option, you can go all the way and create a custom menu either by yourself or with the help of a mixologist. 
Whether you're looking for a low-maintenance option or are ready to dive in and flex your creative muscles, this guide will help you decide on how to land the perfect signature drink for the big day. Find our top tips for making your signature drink yours or pull from our eight delicious ideas below. 
#1: Revive a Classic Cocktail for Your Wedding
A great way to keep things unique without reinventing the wheel is to do a little digging through history. Find some retro cocktails that have fallen out of style. Who knows? You might start a trend! Here are a few showstoppers. 
How To Make an Aviation
The Aviation is a classic gin cocktail of the 20th century with a head-turning purple hue. If purple is a color in your wedding, an Aviation will make an outstanding signature drink. Here's the recipe: 
2 oz gin

½ oz maraschino liqueur

¼ oz crème de violette

¾ oz fresh lemon juice

Garnished with a brandied cherry
How To Make a Sea Breeze
The Sea Breeze is a bright, cranberry-colored drink garnished with lime. Deliciously refreshing, this drink screams "summertime." If you're planning a beach wedding, this is a great option. Here's what's in it: 
1 ½ oz vodka

3 oz cranberry juice

1 ½ oz fresh grapefruit juice

Garnish with a lime wheel
How To Make a Corpse Reviver
The Corpse Reviver is a Prohibition-era classic that almost no one knows. This cocktail is a must-have for brandy lovers. Here's the recipe:
2 oz brandy

1 oz applejack

1 oz sweet vermouth
How To Make a Bee's Knees
Another lost Prohibition-era drink, the Bee's Knees has a pretty lemon color and is an excellent choice for spring and summer weddings. It will also pair beautifully with autumn weddings as it has a warm, honey hue to it. Here's what's in it:
2 oz gin

¾ oz fresh lemon juice

¾ honey simple syrup
How To Make a Martinez
This Prohibition-era cocktail will satisfy all of your martini-loving guests. It's a vintage classic that will give your guests a taste of the roaring twenties. Here's the recipe:
1 ½ oz gin

1 ½ oz sweet vermouth

¼ oz of maraschino liqueur

2 dashes of angostura bitters
#2: Re-Name Drinks After the Wedding Party
Another easy and fun way to make signature drinks is to feature the favorite cocktails of the bride and groom with new names. You can even create the whole menu around people's favorite drinks in the immediate family or wedding party. 
Here are some fun examples:
The Bride - Gin Gimlet

The Groom - Old Fashioned

Mother of the Bride - Martini

Father of the Groom - Dark 'n Stormy

The Bridesmaid - Aperol Spritz

The Best Man - Negroni
#3: Put a Personal Spin on a Classic
There are endless possibilities when it comes to spin-offs of classic cocktails. Cocktails always have stories behind them, and this is your way of putting your story into your guests' hands. 
Here are some ideas to get the wheels turning.
Think of how you first met. Did one of you say something funny? Did something unexpected happen? Did you go to a favorite restaurant and order something memorable? Choose a detail from that story and either pick an ingredient that represents it or name your cocktail after that moment. 
Or think about something that you've shared as a couple. For example, if you both love Spanish wine, then Sangria or Tinto de Verano is a perfect cocktail to feature. 
Perhaps you both have an obsession for sour gummy candy. Feature a Whiskey Sour to represent this shared love. 
You can also match the theme of your wedding with your cocktails. What flowers are you using? Can you incorporate those into a cocktail like a vodka soda or a gin and tonic? If your wedding colors are pink and white, add a personal spin to a pink drink like a Paloma or a Cosmopolitan. 
8 Delicious Ideas for Your Signature Drink
Don't feel like cooking up something new? Try one of these eight recipes that make an excellent signature drink for your wedding celebration. 
How To Make the Toast Cocktail
The Toast will remind your guests of what's to come and will give them an excuse to drink bubbly all night long. 
This is simply a classic cocktail, The Moonwalk, invented in the 1960s to commemorate the 1969 moon landing. It has a beautiful light orange color and will be a hit for all of your mimosa-loving guests. 
Here's how to make it:
In a shaker, combine 1 oz of fresh grapefruit juice, 1 oz of orange liqueur, and ice. Shake and strain into a champagne flute. Top with Champagne and 3 drops of rose water. 
Get ready to toast all night!
How To Make the Marriage Advice Cocktail
This cocktail is a spin-off of the Old Fashioned and pays homage to your older, wiser guests who surely have wisdom to share, especially after one or two of these. It's booze-forward but sweet, and it's bound to get people talking and perhaps giving… marriage advice. 
Here's how you can make it: 
In a rocks glass, muddle a peach slice with 1 oz of simple syrup and 2 dashes of angostura bitters. Add 2 ½ oz of bourbon and top with a large cube and a peach slice. 
How To Make The Happily Ever After Cocktail
Give your guests the gift of a twist on a margarita with this berry-forward cocktail. This is an excellent choice if you plan to serve mini-tacos during cocktail hours or have a wedding in May. 
Here's how to make it:
Combine 1 ½ oz of tequila, ¾ oz of Cointreau, ¾ oz of freshly squeezed lime juice, 1 oz of agave, and an oz of blackberry preserve in a shaker with ice. Shake, strain over fresh ice in a low glass. Add a few berries to garnish. 
Should you salt the glass? That's up to you! Not everyone loves salt, so you may want to salt half the glass to make it a true crowd-pleaser. 
How To Make The Name Change Cocktail
The Name Change takes a vodka gimlet and switches out a major ingredient, making it worthy of a name change. It's light, refreshing, and will fit in perfectly at a wedding held during any season. 
Here's the recipe:
Add ice, 2 ½ oz of vodka, ½ oz of grapefruit juice, and ½ oz of simple syrup in a shaker. Shake and strain into a martini glass. Garnish with a lime wheel to pay homage to the original recipe. 
How To Make Rhe Honeymoon Cocktail
The Honeymoon is inspired by the classic vintage cocktail, the Gold Rush. The cocktail has an autumn flavor profile and will be perfect for warming up your guests during a cocktail hour held during the colder months. 
Here's how to make it:
Add 1 oz of bourbon, 1 oz of honey-cinnamon simple syrup, ¼ oz of apple juice, ¼ oz of lemon juice, and ice to a shaker. Shake, strain into a rocks glass, and add a large cube. Garnish with a cinnamon stick or a sprig of rosemary. 
How To Make The Dearly Beloved Cocktail
Everyone loves a Gin and Tonic, and the Dearly Beloved is a cocktail that gives them what they want. This cocktail will be lovely during a spring wedding. 
Here's the recipe:
Add ice, 2 oz of London dry gin, and top with tonic water and a few dashes of lavender bitters in a glass. Garnish with a lavender and thyme sprig. 
How To Make the Drunk in Love Cocktail
If the happy couple loves Beyoncé, this cocktail will be a hit. It's a blood-orange mojito with a bright red color that stands out in the crowd. 
Here's how you can make it:
Combine in a shaker: ice, muddled mint leaves, 1 oz of thyme simple syrup, 1 oz freshly squeezed lime juice, 1 ½ oz of white rum, and the juice of a blood orange. Shake and strain into a Collins glass, then top with club soda. Garnish with a blood orange wedge. 
Soon, everyone will be drunk — and in love!
How To Make the Catch the Bouquet Cocktail
This cocktail is a floral spin-off of a vodka soda that will feel like a bouquet in your guests' hands. For extra credit, change this recipe to match the floral notes of the bride's bouquet!
Here's how to make it:
Add all of the following to a Collins glass: ice, 2 oz of vodka, and top with club soda. Add 3 drops of rose water and 2 dashes of orange bitters. Garnish with an edible orchid flower, rose petals, a sprig of lavender, or a mint sprig. 
Signature Drinks for Your Wedding Day
When it comes to making the perfect signature drink, the possibilities are endless. If you're feeling stumped about what to do, hire a bartender to help you create your cocktail. 
Bartenders are creative and love making cocktails that tell a story. They also have a deep understanding of how to balance ingredients and can make sure that the cocktail you serve your guests is truly memorable. 
Want to serve a low-maintenance signature drink at your wedding? Try our Spritz Variety bundle, two Spanish wine cocktails in a can made with all-natural ingredients.