11 Fun Cinco De Mayo Ideas
Anish Patel @ 2022-05-11 23:37:29 -0700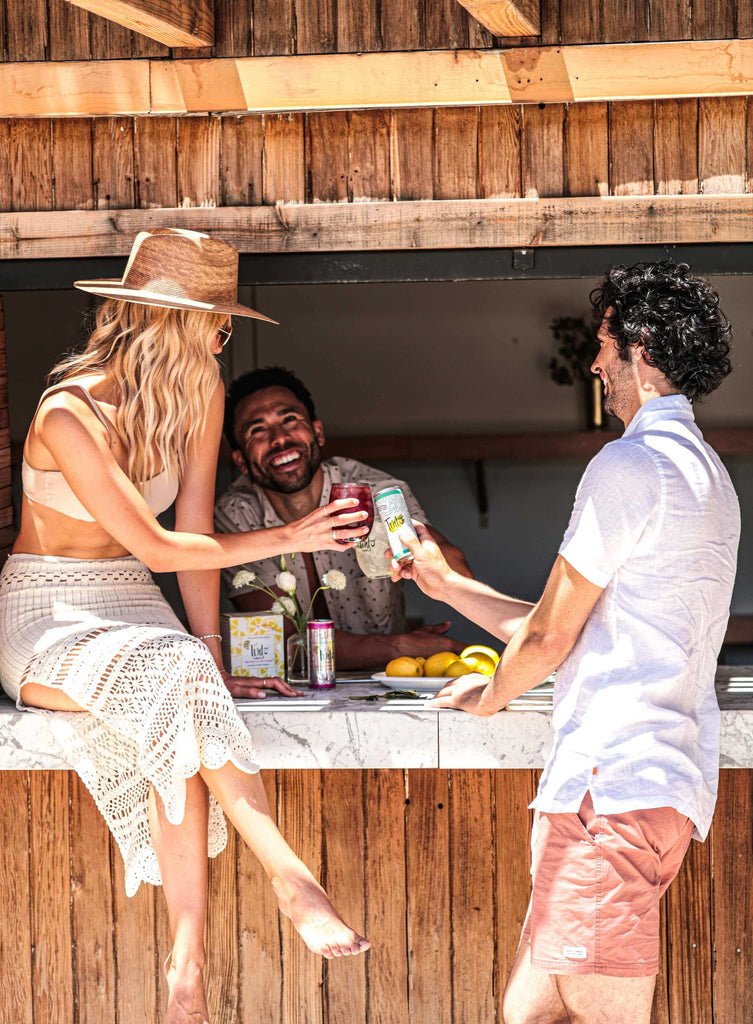 Cinco de Mayo is just around the corner—do you know what your plans are yet? Hosting a party is a great way to celebrate this holiday, but there's a lot to think about. Whether you're throwing a blow-out or hosting an intimate gathering, we've got you covered with tons of ideas that will make your Cinco de Mayo celebration one to remember.
What is Cinco de Mayo?
Even though it's widely celebrated, many Americans don't realize that Cinco de Mayo isn't Mexico's Independence Day, which is on September 16th. It's a holiday in remembrance of an important and unlikely victory in the Battle of Puebla. During the Civil War, Napoleon III attempted to invade Mexico City, but 2,000 Mexican soldiers were able to defeat Napoleon III's 6,000 Frenchmen, and he was forced to retreat.
11 Fun Cinco de Mayo Ideas
There are so many ways to celebrate Cinco de Mayo and we all know the most common ones—tacos, sombreros, margaritas. While we definitely think you should incorporate all of these things into your festivities, we want to challenge you to look a little deeper into Mexican culture, beyond the most common representations.
This is the key to having a truly memorable celebration. Check out these ideas for fun activities and ways to celebrate Mexican culture.
#1 Make it a block party.
A block party is a great way to get the whole community in on the fun, and it also divides the responsibilities. Plus, it keeps everyone outside which will allow everyone to be as COVID safe as they'd like. Block parties create tons of space for games of all levels. So shut down your street and get your neighbors signed up to host one of the following activities.
The more, the merrier!
#2 Hold a soccer game.
Soccer is the most popular sport in Mexico, so why not host a soccer game? This is a great idea if you have lots of kids, but it appeals to all levels. Some people will find that their happy place is on the sidelines watching over a margarita. Everyone wins!
If you're having a block party, designate a front yard for the games and provide signage that points people to the activity space. Make sure your sign displays the colors of the Mexican flag!  And for extra credit, write the words of the sign in Spanish.
#3 Or Mexican kickball.
Another great idea that's easy to set up at a block party is Mexican kickball. Mexican kickball is part relay race, part kickball game. After two teams are divided, each team member will complete an obstacle course (set up by you), all the while kicking the ball without using their hands. Whichever team finishes first wins.
#4 Hire a Mariachi band.
Mariachi is traditional Mexican folk music that has become a symbol of Mexican culture. And it's really fun to have a live band at your party. Mariachi bands have evolved over the years—they originally consisted of four musicians playing string instruments and singing. Later, wind instruments were added, then the trumpet. Today you might see violins, a harp, trumpets, a guitar, a guitarrón, and a vihuela. Everyone in the band sings and wears traditional attire.
Fun fact: the Mariachi outfits evolved from the clothes worn by cowboys, aka charros, in the Mexican rodeo.
#5 Host a chili eating contest.
If you dare, and if you have an adventurous circle, your block party will be complete by holding a chili pepper eating contest. Whether you're proving your tenacity or just spectating, this is an event that everyone will talk about for years to come. 
Proceed with caution, though. Don't let children participate, provide lots of milk to soothe the participants, and make sure everyone who enters the contest understands the risk of eating too hot a pepper!
#6 Hire a traditional folk dancer to teach a lesson.
Give everyone a chance to experience Mexican culture by hiring a folklórico dancer to come and teach guests a thing or two. Folklórico is a wide range of traditional dance styles that range from region to region. They often involve footwork and faldeo, manipulation of the long, colorful skirts that the women wear.
If you're having a Mariachi band, this is an excellent way to break the ice and get everyone up and dancing. 
#7 Host a potluck.
A potluck is a great way to get everyone involved in learning about Mexican culture, whether you're having a block party or a small gathering. Encourage guests to look beyond stereotypical cuisine and try their hand at some authentic dishes. A great way to support this process, as a host, is to come up with a menu, find Youtube videos and/or blogs by Mexican chefs that demonstrate how to cook each meal, and ask your guests to pick one they'd like to cook.
Or you can just tell them "bring something but make it authentic." Here are some ideas to get you started.
Pozole
Pozole is a brothy stew that is often served on holidays, especially on New Years Eve in Mexico. It is typically made with pork but it can also be made with chicken, beans, or tofu. Other ingredients in the stew are cabbage, chile peppers, onion, garlic, radish, avocado, and of course, salsa.
Chicken Tinga
"Tinga" means a tomato-based stew. Chicken tinga is made as an authentic taco or tostada filling with shredded chicken, onions, and tomato chipotle sauce.
Torta Ahogada
Also described as a "drowned sandwich," a Torta Ahogada is a truly unique hoagie. A hoagie is filled with pork carnitas and the entire sandwich is dunked into a pot filled with a fiery sauce made from chile de arbol de yahualica. It is served in a shallow bowl with raw onions and a lime on the side.
Elote
Elote makes a mouthwatering side. Also known as Mexican street corn, this is grilled corn on the cob dressed with mayo, chile powder, lime juice, cotija, and cilantro.
Chilaquiles
Chilaquiles are often served as a breakfast, but the dish also makes a great addition to any potluck. The dish is made of fried corn tortillas covered with a sauce made from tomatillos, poblano peppers, serrano peppers, onion, garlic, and cilantro. The tortillas are then sprinkled with cheese and salsa. You can add eggs, shredded chicken, beans, or avocado on top to complete the meal or just eat them as is.
#8 Set up a build-your-own Margarita station.
No one wants to spend Cinco de Mayo without a margarita in their hand, and who can blame them? This classic cocktail has endless possibilities for modification, so why not give your guests creative freedom?
Here's what you need to have at your margarita station.
A salt set-up
At the beginning of the line, provide the glasses next to an easy-to-use salt setup. You can set out three plates: one with lime juice, one with plain salt, and one with either Tajin or a blend of chili powder and salt. This will allow guests to salt their cups before they build their margarita if they please.
Ice
Crushed ice is the most margarita friendly, but you don't have to get too fancy with it. Plain old ice will leave your guests just as happy.
Tequila
Why not give a few options for tequila? Even better, set up a tequila option and a Mezcal option.
Citrus
Here's where you can let your guests have some fun. Provide several different juice options so that your guests can play. Offer the classic lime juice, pineapple juice, grapefruit juice, mango juice, and a berry juice.
Cointreau
Cointreau is an essential ingredient in a classic margarita. It's an orange liqueur that can also be substituted with Triple Sec, although we prefer Cointreau. It adds a touch of warming spices, a fragrant note, and balances the complexity of your margarita. So have a bottle of Cointreau and a little sign that recommends that your guests pour an ounce of it into their margarita.
Simple Syrup
Here's another opportunity to let your guests get creative. Provide a few squeeze bottles of simple syrup: plain, jalapeño simple for those who love a spicy margarita, and a rosemary simple for guests who want to add an herbal note.
Garnishes
Make your garnishes match the citrus and simple syrups you've set out. Be sure to have some sliced jalapeños for spicy margaritas, pineapple chunks for tropical ones, and of course, lime wedges for the classics.
Don't forget to decorate!
Your Cinco de Mayo celebration isn't complete without decorations. The more color, the better. Incorporate Mexican flags, maracas, sombreros, and Mexican folk art in and around your home. Other ways to decorate are by adding Spanish vocabulary to your signage, and of course, music. The more thought you put into it, the more fun you'll have.
Looking for something celebratory to sip on while you set up? Try Tinto de Verano, a lightly sparkling red wine cocktail with lemon. Served in a can!