How to Hire a Wedding Bartender
Anish Patel @ 2022-02-14 05:59:08 -0800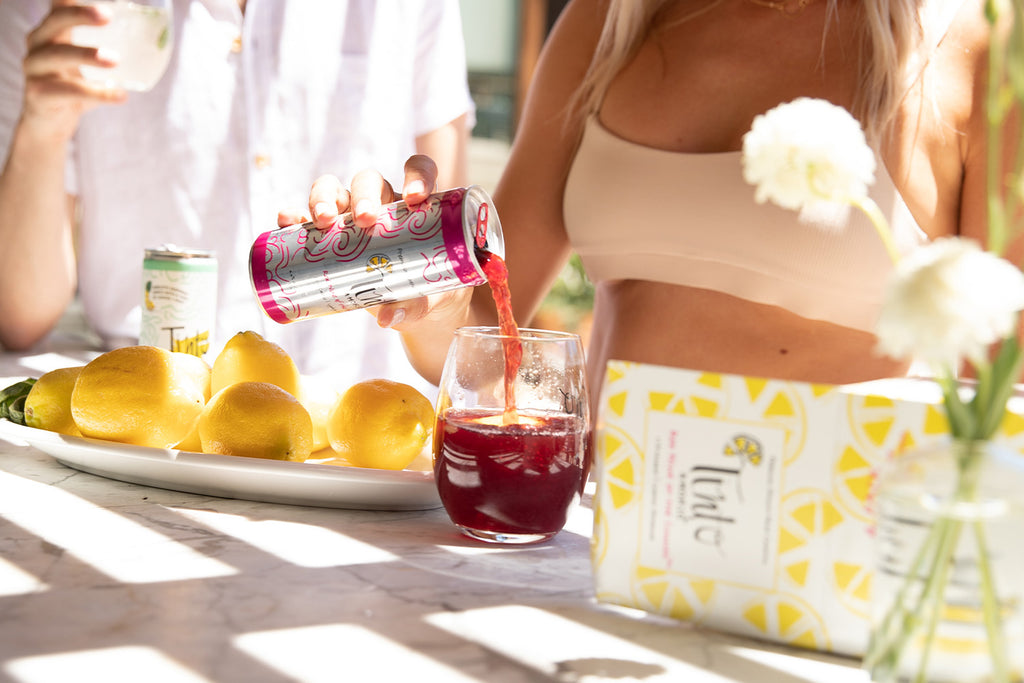 Planning a wedding is not for the faint of heart. There are a thousand and one decisions to be made, and they almost always turn out to be more complicated than you expect. Coordinating food, drinks, time, and accessibility takes a lot of energy. Chances are, by the time your big day rolls around, you're going to be happy that the only things on your to-do list are to get married, have a drink, and dance the night away. 
It's no surprise that there are also plenty of things to consider when choosing a bartender for your wedding. There are so many things to think about. How many guests will you have? Are they a drinking crowd or more of a sober group? Are you choosing an all-inclusive venue, or is it in a family member's home? And, of course, the reigning question of matrimony: what's your budget?
The answers to these questions will determine what kind of bartending service you need for your big day. Read on to find out how to find the perfect wedding bartender and what questions you need to ask when you find them. 
To Go Full Service or Individual — That Is the Question.
There are many different types of bartending services from full bar setup. Some individual bartenders show up for service only, and there are fully inclusive services that include setup and breakdown. If you haven't decided where you're going to have your wedding, then you'll want to figure that out first. 
If you're hosting at home or outdoors, you definitely need some kind of bartending service. If you're going 100% DIY, it can be tempting to throw a few friends in the rotation of tending the bar, but this is not as genius an idea as it sounds. Miscommunication is a wedding day nightmare, and asking guests who are partaking in such an emotionally charged day can create chaos. And if they're drinking themselves? That could lead to legal issues. 
Hire a wedding bartender who will bring an atmosphere of professionalism and ease to your party. You want the drinks pouring seamlessly because the bar is one of the most significant parts of your party. 
If you're booking a venue, brainstorm with them. Some venues have an in-house bartender that they require you to use. This means they've found someone they trust and know how to work with to give you a smooth experience. Some venues allow you to bring offsite alcohol and others require that you purchase alcohol from them. 
All of this requires that you decide how much of your wedding will be DIY and how much of an all-inclusive package you're looking for. 
How To Find the Perfect Wedding Bartender 
Before you start looking, you'll also want to ask yourself another important question: to offer liquor or not? Offering a simple menu of wine and beer is a great option for couples who choose to keep their planning low-maintenance and budget-friendly. It also creates an atmosphere that is a little more relaxed, while a full-service bar that offers cocktails is flashier. 
If you're choosing to go the wine and beer route, you may find that you can also go with a more affordable bartender that offers service only. If you're offering a full bar, you'll need a full-service company that knows exactly how to staff their bar with bartenders, barbacks, and servers and provide setup and clean up. 
What Kind of Service Do You Want?
Once you know where your wedding will be and what kind of bar menu you want to offer, you can start narrowing your choices down to what type of bartending service you need to hire. 
There are bartending companies that offer a full-service experience. They arrive early to set up the bar with equipment like glassware, ice, bartending tools, mixers, and fruit. Sometimes they even bring wine, beer, and liquor. They have staff dedicated to serving guests and staff dedicated to cleaning throughout and sometimes after the event. 
Full-service bartending companies typically have many packages to choose from, so you can find a package that agrees with your budget. 
There are also individual service-only bartenders that you can hire. They will arrive about half an hour before your event, serve guests at a bar you have set up for them, clean throughout the event, and leave at a time you agree on before the event. 
These bartenders typically don't offer setup or cleanup. This means that it's up to you to rent glassware, stock ice, chill wine and beer, and clean up after the event. This option is affordable and is great if you have friends ready to help clean up and a smaller budget.
To find great bartenders for your big day, ask your venue about what companies they've worked with successfully in the past. Ask your caterer as well. Hiring vendors that have worked with each other before will ensure a smooth day for you. 
Questions To Ask Your Wedding Bartender
Once you've found a list of bartenders you're interested in hiring, create a list of questions to ask them. The more you communicate, the fewer hiccups you'll have.
How Many Bartenders Should You Hire per Guest?
The general rule is one bartender for every 50-75 guests. This is kind of a wide range that changes depending on what type of bar service you're offering. Is it a cash bar? That means the bartender will move a little slower because they'll have to handle transactions in between drinks. If it's an open bar, your bartender will be able to serve a higher volume. 
If you're offering a full-bar, that ratio will be closer to 1:50. This is because cocktails take longer to make than wine and beer. If you're nixing the liquor, then your bartender will be able to serve a bigger volume, closer to 1:75.
However, it's important to remember that the bartender you hire is the expert on how much volume they can reasonably handle, and they'll be able to give you a number. 
How Does Pricing Work?
Is there an hourly rate or a fixed price? How does the price change as staff is added or removed throughout the night? Many bartending companies will bring on more team members to work the cocktail hour and toasts and cut the staff down once things slow down for dinner. 
Your bartender should provide you with documentation about pricing and services. Ask for a breakdown of a full-service bar and if there's a difference between serving cocktails or beer and wine. You'll want to get an idea of what exactly you're paying for and what you're not so you can compare it with other vendors you speak to. 
What Is and Isn't Included in the Services You Offer?
Don't assume anything when it comes to hiring a wedding bartender. Ask them for a checklist of what they need from you to ensure they can do a good job. Are they bringing ice, or is that your job? How about alcohol? Do they bring glassware, and if so, what kind? Do they bring their own bar tools, mixers, and fruit? 
How much setup do they provide? How much of the cleanup is your responsibility, and how much is theirs? Some companies clean throughout their shift and provide trash removal. Many bartenders clean throughout their shift but don't clean after the event. To avoid problems with your venue, make sure you hammer out the "after the party" details. 
How To Make Sure Things Run Smoothly 
If you decide to hire a bartender for service only, it's important to be thorough in ensuring that you provide them with everything they need to run a smooth service. Bartending is a high-stress, fast-paced job, and everything they need should be within arms reach for them to create a good experience for your guests. 
Ask for a checklist of everything you need to provide. Assign the responsibility to someone willing to collect everything on the list and set it up. It's always a good idea to ask someone who has worked as a bartender to do this, as there will be a smaller chance of confusion. 
Make sure you include a sign that clearly lists each drink option. Make it big enough that guests can read it as they approach the bar, not after they've waited in line and it's time to order. Be specific. If you're offering beer and wine, don't just write "Red Wine, White Wine, Lager, IPA." Write the style of wine, the region, and the style, name, and brewery of the beer. Note if the wine you're serving is natural wine as well. This will prevent guests from asking your bartender the same question over and over again and will keep the line moving.
If you're booking a venue, ask them where the best place to put the bar is. They know the flow of their space best and have done this before. Rely on their expertise for this. If you're doing it yourself, make sure that the bar is far enough away from the entrance and the buffet if you have one. This will prevent congestion. 
Don't forget to decorate the bar to reflect the aesthetic of your wedding. The bar is a high-traffic location for your wedding, and many guests will linger around it, so make it cute. 
Your Final Tip: Don't Forget To Tip!
Tipping is a part of bartending culture, and it's up to you to provide a gratuity of 20% or more to your bartender. Some guests may choose to leave a tip if you have an open bar, but they shouldn't feel like they have to. Ask your bartender if the gratuity is included and if it's not, make sure you have a plan in place to remember to tip them at the end of your event. 
Having a bartender on your wedding day will ensure that everyone has a great time and a drink in their hand. It brings an air of professionalism, ease, and exclusivity that adds to your wedding experience. If you follow these tips, you can rest easy knowing that you've communicated properly with your bartender and that your day will be as memorable as you want it to be.

Are you looking for an easy way to service cocktails on your big day? Try our Spritz Sampler, classic Spanish wine cocktails in a can. They're compact, easy to serve, and perfect for a summer wedding.