What makes a wine small production? Limited Production Wine 101
Anish Patel @ 2022-12-29 12:14:12 -0800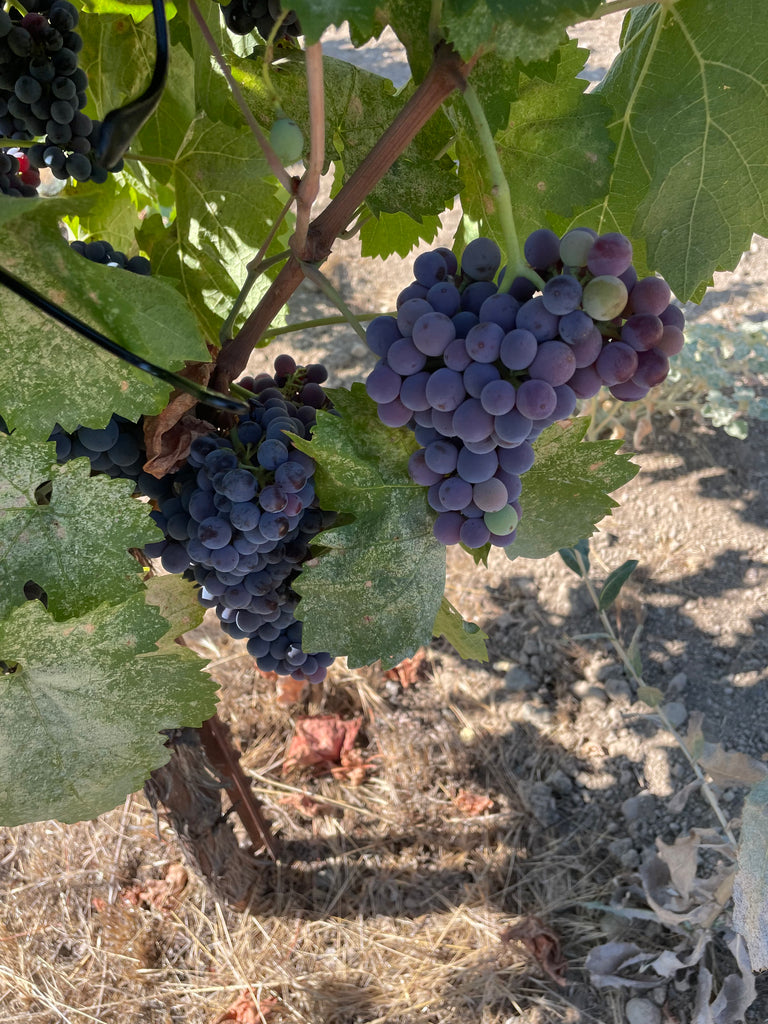 Organic wine, biodynamic wine, natural and low intervention wine—what do they all have in common? They're almost always made by small producers. Small production wine is a magic phrase you can use in a wine shop to quickly find the most sustainable, ethical bottles. Small production wine comes from all over the world—every wine region has it, even the ones known for mass-producing low-quality wine.  
But what exactly is small production wine? This guide is designed to tell you what determines small production wine, why it matters, and how to find it.
What is small production wine?
Small production wines are made by small-scale producers who make a limited amount of their wine each year. Technically, a winery can be considered "small" if they make under 49,999 cases a year. But that's still a lot. And if you know how to look for it, you can find wine producers that are working on a much smaller scale than that.
One of the smallest wine producers in the world is in Emilia-Romagna, making under 30 bottles a year (and selling them for a pretty penny). But there are many producers making as little as 5,000, 1,000, or less—and they're selling them at prices you can afford.
In the wine industry, small producers are often identified not by how many cases they produce, but by how many hectares they have on their land and how many of those are under vine. Let's break down what this means.
The vineyard area is often measured by hectares or acres. A large vineyard might have 5,000 hectares (12,355 acres) or more, while a small vineyard could have as little as 2 hectares (5 acres). In addition to this, small producers will often specify how much of that area is "under vine," meaning, how many hectares actually have grapevines planted to them.
Small producers will often plant many other crops on the land alongside their grapevines. This creates a diverse ecosystem that allows the winemakers to manage vineyard pests naturally. On the other hand, larger producers, under pressure to maximize profits, will plant as many grapevines as possible and simply choose to use chemical pesticides to mitigate pests.
This is just one example of how small producers put in the effort to make wine in low-intervention, sustainable ways. But there are many more.
Here's why small producers matter.
In general, small producers tend to make a smaller amount of better-quality wine. Large producers have a much bigger undertaking, and they tend to create shortcuts to meet their quota. These shortcuts might look like using chemical pesticides, harvesting mechanically and then using more SO2 to stabilize the wine, making low-quality fruit, and then adjusting for flavor in the winery.
Large wine producers are under pressure to appeal to the mainstream palate and to deliver a consistent product each year. This is a major challenge because wine is a very particular product for which many people have different preferences. Plus, the character of wine varies from year to year, depending on the weather. For wine lovers, this is a part of the beauty and excitement of wine. Small producers embrace this variation, allowing their wines to express the unique terroir year after year.
But larger producers don't have that freedom. Because profit is the goal, a bad vintage isn't an option. This often leads to "correcting" the wine's flavor or color to make it taste consistent.
The bottom line is this: small production wine is typically made with minimal intervention, while large production wine is not.
Small production wine has lower levels of sulfites.
All wine has some level of sulfites, as they occur naturally on the grapes. But larger producers have taken advantage of sulfites' ability to stabilize wine in the past, and ruined it for the whole bunch. Once word of high sulfite levels caught on among consumers, a movement began to push for lower sulfite levels (or zero added). Small producers were at the forefront of this movement, and it's not uncommon to find small production wine with zero sulfites added.
In order to stabilize the wine without sulfites, a lot of care must be taken to transport the wine correctly. This is often costly. Large producers aren't willing to shell out the extra money to do this, and will typically have higher sulfite levels.
Small producers are in direct contact with their land.
It's the small producers who go out in the early morning, when the acidity is highest, and do the painstaking work of harvesting each grape by hand. And higher acidity means that less SO2 is needed.
The smaller the team, the more connected everyone is to each step of the process. This makes for better wine simply because the winery workers understand what happens in the vineyard. In turn, the vineyard workers understand the complexity of what goes on in the winery.
Small producers are allergy-aware.
If you have allergies or concerns about how your wine was made, you're more likely to get the answers you need from small producers. If you call or email them, you're likely to reach someone who works directly with the wine, simply because their team is small.
But you might not even have to call them. Many small producers are very serious about transparency and share their details on their websites, on detailed blogs, or on social media.
Larger producers disclose less and their winemakers are likely not the ones answering the phone.
Small producers make natural wine.
Small production wine falls under the umbrella of the natural wine category. This means that if you look for small production wine, you're going to encounter organic wine, biodynamic wine, sustainable wine, and zero-sulfite wine.
All of these practices cost money and labor. That's why large producers choose to go the route they do—by doing so, they cut costs. Unfortunately, sustainability isn't the most profitable route. But small producers care deeply about the land and their employees, and they take pride in making quality wine. For that reason, going the extra mile is worth it to them.
Giving your business to small producers doesn't just keep the lights on, it shows larger producers that it's worth it to you too. This is a powerful message that you can send as a shopper. In one purchase, you can go from wine lover to environmental advocate.  
How to find small production wine.
Small production wine is everywhere, but depending on where you live, it may be harder to find. However, there are options for everyone. If you live in a city with a bustling wine scene, simply shopping at your local wine store will often turn up all kinds of options for you.
Small production wines don't disclose their size on the label, so you'll want to ask for a little guidance. But more than often, a local wine shop will curate a large selection of small production wine. Hey, they're operating on a small scale too, so they get it.
If you're not living in a city, it can be tough to find smaller niche retailers. You may only have the grocery store as an option. In this case, you can go online. If you know of a small winery that you want to buy from, visit their website and join their wine club. They'll send the wine right to your door. Or research online retailers that carry natural and small production wine.
The truth is, almost every wine-growing region has small producers. Even Bordeaux and Tuscany, two of the most famous wine-growing regions, have plenty of little guys making small amounts of wine on the outskirts of the region. But more often than not, it's the lesser-known regions that are home to small producers.
This isn't an exhaustive list, but it's a great place to start. Look for these regions.
Small production wine regions to look out for.
Campania, Italy

Sicily, Italy

Paso Robles, California

Russian River Valley, California

Loire Valley, France

Languedoc, France

Hungary

Stellenbosh, South Africa

Switzerland

Burgenland, Austria

Sonoma County, California

Walla Walla, Washington

Mosel, Germany

Pfalz, Germany

Madrid, Spain

Basque Country, Spain

Argentina

Chile

Republic of Georgia
Small production wine is the best wine.
You'll find that by shopping for small production wine, you're seeking out the most unique wines. The wines that express place. The wines with complexity and nuance. The wines that tell a story of the place and people who made it. For wine lovers, this is the dream.
Are you ready to start your small production wine collection? Shop our selection of natural and organic wines made by our family and friends.