Thinking of Joining a Wine Club? Here's the 411
Anish Patel @ 2022-10-06 17:42:48 -0700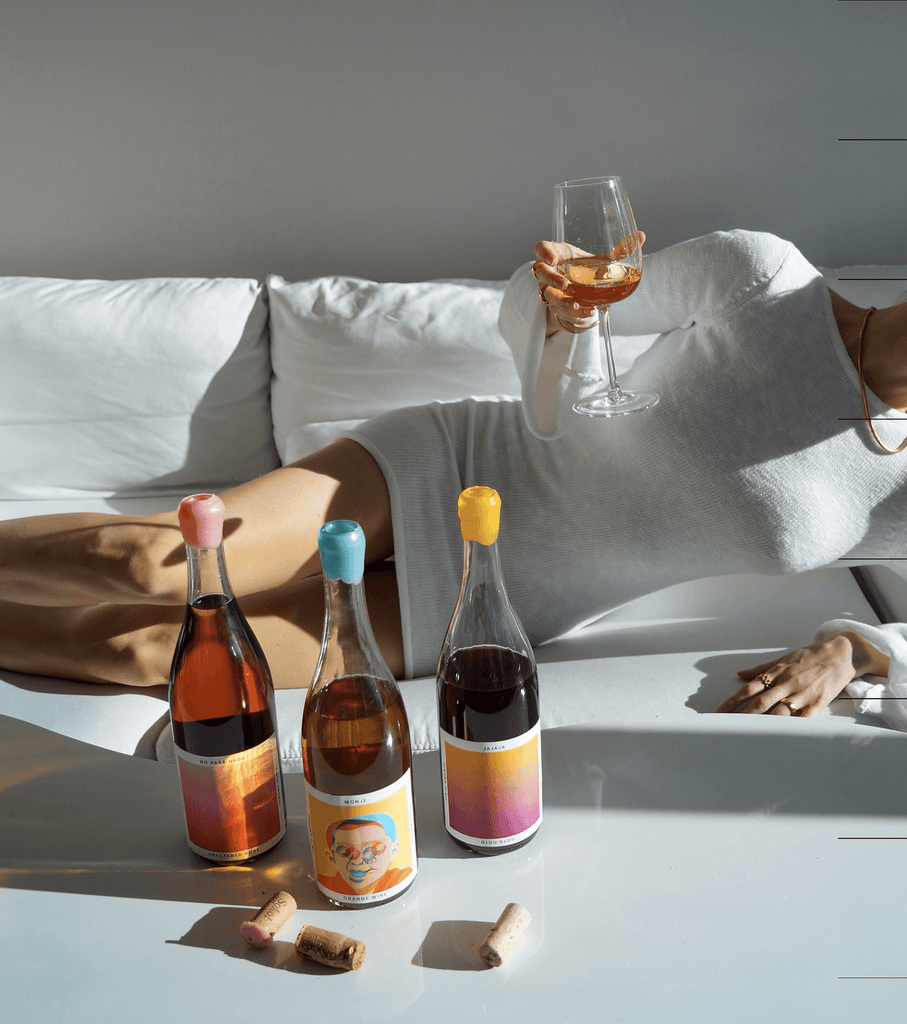 To join a wine club or not? That is a valid question these days. Wine clubs have seen a surge in popularity in the last few years, and during the pandemic shutdown, they secured themselves a spot in the new normal. There are many reasons to join a wine club, and there are more than enough to choose from. Before taking that step, you'll want to take some time getting to know what kinds of companies have wine clubs, and which of those companies align with your ethos.
You'll also want to think about your lifestyle and what kind of wine you want to discover more of. Some wine clubs specialize in getting you to try new, adventurous wines you would never discover on your own, while others specialize in a specific style or region, giving you more of what you already love. And then there are wine clubs that do a little of both.
Let's take a look at the different types of wine clubs so that you can decide which one is right for you.
Who offers wine clubs?
Wine clubs used to be something that only wineries offered. If you loved a certain winery, you could become a member in order to have access to exclusive offers, the first tastes of new wine, and be able to drink everything they have to offer. Not a bad deal.
Now, all kinds of companies offer wine clubs—even brands outside the wine industry like The Wall Street Journal have skin in the game. There are some wine clubs that might feel more like a marketing campaign rather than an exploration of great wine. Then there are tons of wine clubs that are dedicated to education, sustainability, and getting meaningful wine into your kitchen.
Here are some of the kinds of wine clubs you'll encounter.
Established Non-Wine Brands
Many media companies now offer wine clubs. National Geographic, The Wall Street Journal, and NPR all have their own wine club. These brands enlist a third-party company to manage their wine club, and you'll want to become a member if you're interested in interacting with that brand in a new way.
However, for the educational or sustainability-oriented wine lover, these wine clubs can be a touch confusing. They don't share a lot of information about who is making their wine or where the grapes are grown. You can't access the story behind these wines, even if you do your own research.
That's because more than often, the producers of these wines don't want to be associated with them. They sell their lowest quality wine—juice they wouldn't bottle with their own name on it—to these wine clubs who then bottle it themselves.
Even so, you may not dismiss this kind of wine club. The quality isn't impressive, but for many people who just want an ordinary table wine, they'll do. If you're looking for a little more out of your wine club experience, keep reading.
Independent Online Wine Clubs
The pandemic shutdown initiated a surge of independent companies committed to partnering with wineries and educating their clientele. Who doesn't like a curated selection of wine delivered to their home during a pandemic? We know we do.
When it comes to independent companies, you get a mixed bag of quality. Sure, there are some major brands bottling third-party mystery wine. But there are also plenty of online or brick-and-mortar retailers that are invested in connecting their clientele to great wine. And during the shutdown, many of them pivoted to becoming full-time wine clubs.
A good indicator of a quality wine club is information. How much information do you get about the wine? Look for specifics about where the wine was made, who made it, and educational information about wine in general.
Natural Wine Producers.
Natural wine retailers have found a market online because it allows them to reach wine enthusiasts that live in communities that don't have natural wine bars. A wine club is a perfect fit for anyone who is curious about the world of natural wine. After all, it takes all of the confusion out of trying to locate them in the stores.
Local Wine Shops, Bars, and Importers.
It's only natural for existing wine retailers and importers to offer wine clubs to consumers who really just want a personal shopper for their wine experience. Hey, wine is a complicated subject and the labels come in all sorts of different languages. If you find a local establishment whose product you always love, why not let them curate a small selection for you each month?
Sounds divine to us.
The Benefits Of Joining A Wine Club
There are so many benefits of joining a wine club. Wine is a complicated subject and a major challenge to understand. And the challenge for wine retailers is to connect those dots for their clientele. Wine clubs do just that—they take the stress out of shopping for wine. Let's look at a few of our favorite takeaways from being a wine club member.
#1: Dibs and exclusive offerings.
Wine clubs are exclusive and being a member means you get to taste wines first, especially if you go with a winery or an online or local retailer. As a member, you often get bottles that ordinary customers don't ever get the opportunity to taste. If your wine club is local, you might have access to private tastings and events that others don't. If exclusivity and behind-the-scenes experiences are important to you, you will love these kinds of wine clubs.
Many wineries will offer exclusive cuvees or dibs on new selections. And some wineries make wine specifically for their wine club, which gives you a once-in-a-lifetime experience.
#2: Takes the stress out of shopping for wine.
Online shopping is a perk in and of itself, especially in a post-COVID world. But having a curated wine selection delivered to your door? It doesn't get easier than that. Once you find a wine club you trust, you can take comfort in knowing that everything delivered to your door will be interesting. And most of it wouldn't ever find its way to you without it.
Plus, being a wine club member makes shopping for wine easier because it teaches you what to look for. Once you get exposure to some new wines you wouldn't normally pick, you can hit the wine shop with your new knowledge, or confidently choose from a wine list. 
#3: Directly supports a wine brand without having to go through a retailer or distributor.
Many wine clubs remove the middleman. Going straight to the winery saves you the cost that a distributor and a retailer tack on. It can feel like you're walking right down a gravel road to the winery itself, knocking on the door, and leaving with a box of local wine.
If you live in a city or a region that doesn't have much wine culture, this is a priceless experience.
#4: You'll always have a backup gift to give.
Being a wine club is really helpful around the holidays when everything calls for wine. But having wine for birthdays, anniversaries, and other celebratory moments that pop up in life is also so helpful. Wine is one of the best gifts you can give to loved ones, coworkers, and everyone in between. When you're a wine club member, you always have a last-minute gift ready to go.
How To Choose The Right Wine Club For You
Choosing a wine club can be a little overwhelming. Take your time to think through which one appeals to you. Every size company has a wine club, from small to massive, so you never know when you're going to encounter the perfect one for you. Here are a few things to think about as you make your decision.
Think about why you want to join a wine club. Is it to take the stress out of shopping? Or is it because you want to explore a new style of wine? Are you looking for a social element to being a part of the wine club? Thinking about what you want to get out of your experience will help you identify which wine clubs offer the best benefits for you.
If you've fallen in love with a specific region in the world, like California, consider a wine club that either specializes in California wine or go directly to a California winery and try their monthly club. You might also find that you want to learn more about organic wine. You can find online wine clubs that specialize in organic wine from specific regions as well.
If you're joining a wine club because you want to discover new wines and learn more, you might look for wine clubs that are dedicated to finding gems from lesser-known regions. Many wine clubs emphasize education and include regional profiles, tasting descriptions, and pairing suggestions with their monthly selection.
If you're rural, check out online wine clubs. If you live in a metropolis and want to support local businesses, check out local wine shops and bars to find out if they offer wine clubs.
And have fun trying new things. The world is your wine club.
Are you thinking about joining a natural wine club? Join The Organic Grapes Club, the organic and natural wine club you needed. Club members receive biannual Spring and Fall releases at 15% off, and tons of exclusive events and wines.