How to Make Margaritas Everyone Will Love
Anish Patel @ 2022-06-02 08:29:05 -0700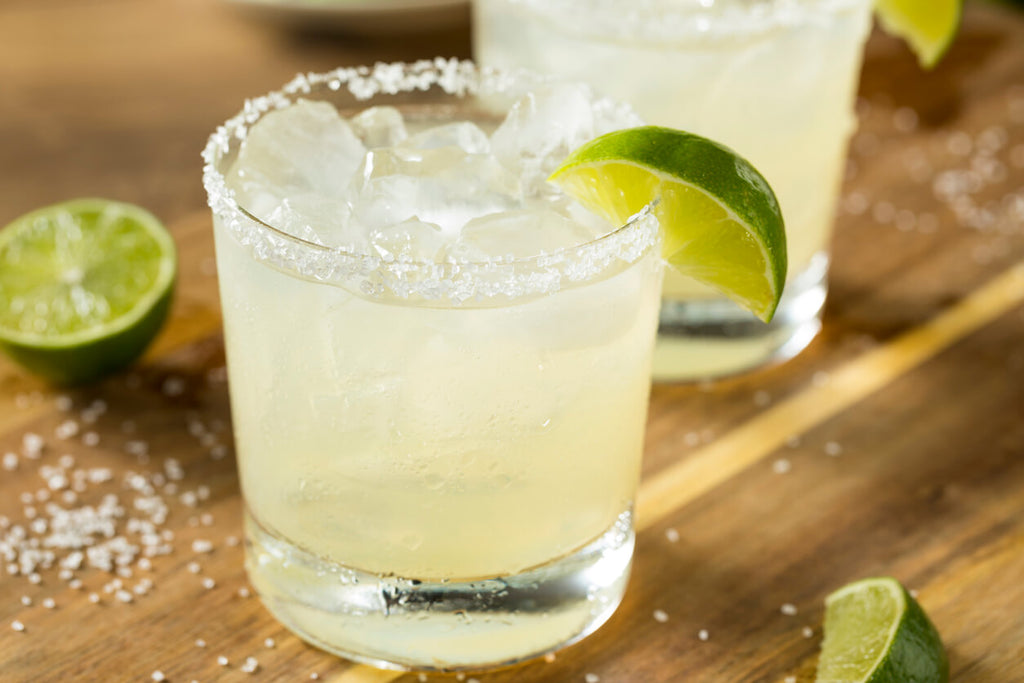 The margarita is one of the most well-loved cocktails around. It's a reliable thirst-quencher on a hot afternoon and it appeals to anyone who loves a salty/sweet combination. You never quite know what size glass it's going to come in, and there are as many twists on the classic recipe as there are bartenders.  
The margarita is one of the first drinks every budding bartender learns to make but did you know that you can easily make it at home? All you need are the right ingredients and a few bar tools, and you're on your way to having an at-home margarita station.
If you're thinking about coming up with your own signature cocktail, a margarita is a great classic to play with. It's a crowd-pleaser which makes it every host's best friend, and the possibilities for experimentation are endless.
Let's take a look at how you can make a proper, classic margarita, how the original recipe has been modified over the years, and how you can experiment with your own signature take on this legendary cocktail.
How The Margarita Became The Legend It Is Today
The margarita was invented when David Daniel "Danny" Negrete, a hotel manager in Mexico, wanted to do something romantic for his girlfriend. Her name was Margarita and she was famously known to add salt to her drinks. Danny whipped up the classic margarita for her and salted the rim; it quickly became a signature of Mexican mixology.
In the 1950s blenders were invented, and the rest is history. In fact, the first frozen margarita machine can be found in the Smithsonian museum. Over the years, as the margarita won over the hearts of Americans, it found a place on every cocktail menu, and bartenders everywhere couldn't help themselves but add a new spin on the crowd-pleaser.
Here's What You Need To Make The Perfect Margarita
First, and importantly, you need good quality tequila. Margaritas are traditionally made with Blanco tequila, which means clear and unaged. Make sure to choose a tequila that is 100% de agave or puro de agave. This means the tequila is distilled completely from blue agave, and this will make or break your margarita.
Most of the cheapest tequila is actually made from a combination of agave and cane sugar, and you're going to miss the flavor if you go with one of these. Plus, you're likely to wake up the next morning with a gnarly headache, so do yourself a favor and invest in quality tequila.
Next, you need orange liqueur, a sweet alcoholic beverage made with orange flavoring. There are many different kinds, some made with more or less sugar. Cointreau is the classic choice for a margarita. Cointreau is loved for its balance of bitter orange and sweet, and for its touch of cinnamon, clove, and nutmeg which add complexity to your drink. But you can use any orange liqueur like Grand Marnier, Curacao, or even Triple Sec if you're in a pinch.
To make a great margarita, you also need freshly squeezed lime juice. The difference between freshly squeezed juice and storebought juice is just as important as the quality of tequila you choose. Once you start fresh-squeezing your juice, your palate won't let you go back to the processed stuff.
Next, you need agave. Some recipes will substitute simple syrup, and this is fine if you're in a pinch. However, this guide is about how to make a proper, classic margarita and you need agave for that. Agave and tequila are match-made in heaven because they're both derived from the agave cactus. It's a no-brainer.
And don't forget your salt. A salt rim is optional but can add a delicious mineral note to your margarita.
Last but not least, you need the proper bar tools to get the job done. First up is your cocktail shaker. You might be tempted to pour all the ingredients into your glass, stir, and serve, but don't do that. A cocktail shaker is an essential bar tool if you want to make drinks like the pros. A shaker allows you to emulsify the juice which integrates the ingredients, adds texture, and elevates the flavor and texture of your margarita.
Other handy bar tools you'll need are a jigger, which is a measuring device that will help you nail the recipe, and a handheld juicer so you can deliver that freshly-squeezed flavor.
How To Make A Classic Margarita
There's a touch of prep work you need to do to make a margarita, but once you have it down, you'll be able to bang out the perfect cocktail in no time.
The Prep
First, fill a shallow bowl (or a plate) with your salt. Fill another one with lime juice. Cut up a few limes, and you're ready to get started.
Making The Drink
Take your clear glass and dip the rim in the lime juice, then the bowl of salt. This is how you salt your glass like a pro. Now add fresh ice to your glass and set aside.
Now that your glass is ready, fill the shaker with:
2 ounces of tequila

Light ice

½ ounce of orange liqueur

1 ounce of freshly-squeezed lime juice

½ ounce of agave
Shake the ingredients until the shaker becomes frosty on the outside, about twenty seconds. Then strain your ingredients over your glass of fresh ice. Add a lime wedge or wheel to garnish and serve.
How To Put A Spin On Your Margarita
There are so many different kinds of margarita recipes that almost every bar has its own signature version. Check out these alternatives to the original recipe to start working on your own margarita.
Use mezcal.
You can switch out the liquor entirely and replace it with Mezcal, another delicious agave-derived spirit. Many people don't know that tequila is actually a type of mezcal.
Here's the scoop: tequila is derived from the blue agave plant while mezcal can be made from over 30 types of agave plant. And it can yield a variety of different flavors and add a smoky flavor to your margarita.
Spice up the rim.
Some people choose to forego the salt rim completely, while others prefer a spicy rim. You can use Tajin, which is a spice made of a variety of peppers, lime, and salt. Or you can make your own by mixing salt, a little cayenne or chili powder, and a touch of lime zest in a bowl.
Introduce new fruit flavors.
What juice do you have lying around? Try adding that to your margarita. Simply cut your portion of lime juice down to ½ ounce, and add anywhere from ½ ounce to 1 ounce of your favorite fruit juice. Some common juices that taste great in a margarita are orange, pineapple, mango, grapefruit, and watermelon, but anything will do.
You can even muddle blueberries, blackberries, raspberries, strawberries, or even peaches in your shaker to add an even fresher fruity profile. Or you can add a teaspoon of fruit preserve from your refrigerator. Just make sure you're using a fresh, high-quality preserve and not a store-bought jam loaded with other ingredients.
Add other ingredients to give it complexity.
You can muddle or garnish your margarita with herbs like basil, thyme, rosemary, sage, ginger, or lavender. Or you can add coconut, a touch of sorbet from your freezer, or whip up some cucumber juice by adding cucumber and water to a blender.
Make it spicy.
There's always a handful of people at every party who love to throw hot sauce on everything. So, if you're hosting, add a spicy option to your classic margarita recipe. There are several ways to turn up the heat on your margarita.
Infuse your tequila with chili peppers, jalapenos, or cayenne peppers.

Cut your choice of peppers up, discard the seeds, and muddle them in the shaker before adding your classic ingredients.

Make a simple syrup ahead of time by infusing ginger or muddled peppers into sugar and hot water.
Whatever you do, be sure to garnish with a little pepper and a spicy rim to complete the look.
How To Make A Frozen Margarita
Who doesn't love a frozen margarita on a hot summer day? You can easily make these at home as long as you have a blender. Here's how to do it.
Add to your blender:
8 ounces of tequila

2 ounces of orange liqueur

4 ounces of lime juice (or any combo of juices)

3 ounces of agave

Ice
Blend until you get a slushy texture. Salt your glasses, pour, and have straws on hand for easy sipping.
It's worth it to make it from scratch.
Once you've stocked up on ingredients and tools, whipping up a margarita takes no time. Your agave and Cointreau will last you a while, and you only have to buy bar tools once. You'll find that the drink you make yourself is lightyears ahead of any pre-mixed margarita product you find in the grocery store. So get what you need and consider yourself officially an at-home bartender.
Want a deliciously refreshing summer cocktail in a can? Try Rebujito, a sparkling white wine with lemon and a hint of mint. Made with natural ingredients and perfect for any occasion.